Olney Partners
Artis Senior Living manages Olney Memory Care. A number of the owners of Olney Memory Care​ are affiliated with Artis Senior Living, including the Bainum Family.  The Bainum's have had a long-term focus and investment in the senior living industry, dating back to 1960.
The founders and owners of Olney Memory Care have more than 200 years of combined experience serving the needs of seniors, including but not limited to the design, development, and management of memory care, general assisted living, and skilled nursing communities. 
Using their deep understanding of the needs of individuals with dementia, the team continues to enhance the design and function of each new project they complete. They have incorporated their latest innovations into the design and function of Olney Memory Care to provide an enriched quality of life for those with Alzheimer's disease and related dementia.
Launi Vawter, Executive Director
Bio Coming Soon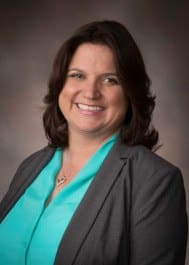 Christina Green, Director of Marketing and Community Relations
Christina Green has over 25 years of experience in long-term care. Early in her career she developed programs for nursing home residents with Alzheimer's disease. She managed dementia care units in nursing care and assisted living communities for 10 years until transitioning to memory care specific assisted living.
Describing her work serving seniors and their families, Christina states that it is a "privilege to make a difference in someone's life every day."
Brent Cash, Director of Maintenance
Brent Cash has almost 20 years of construction experience, primarily within the assisted living industry. Brent joined Somerford Corp. in 1998 to serve as the Environmental Service Coordinator in a memory care assisted living community in Fresno, California. He later relocated to the Washington, D.C., area to serve in a similar capacity for communities in Annapolis and Columbia, Maryland.
Having worked with Olney Assisted Living during the building's construction, Brent has a unique understanding of the community – inside and out – which will help him better serve its residents.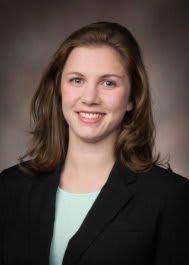 Sarah Temm, Director of Partnership Development
Sarah joins the team from Olney Memory Care's sister community, Great Falls Assisted Living in Herndon, VA. With a bachelor's degree in Sociology with an emphasis on aging, she brings her passion for family into the work place, coordinating innovative programs for residents.
Accompanying her affection for seniors, Sarah will be sharing her love and passion for animals with her residents—bringing her family pets to the community as a part of the pet therapy program. She is excited to work with residents and make them part of her family.
Ron Skovron, Food Service Director
Ron Skovron developed his great appreciation for cooking at an early age. Growing up in Stoney Beach, Maryland, Ron had a love for the Chesapeake Bay and its amazing seafood, and began work as a cook at 16. He spent time working under world-renowned Chef Paul Crowninshield and has experience in everything from casual bar and grill cooking to formal dining and event catering.
Chef Skovron has a special understanding of Alzheimer's, as he served as a caregiver for his grandmother who had been diagnosed with the disease. He brings his philosophy of "cooking from the heart" to his position at Olney Assisted Living.