We Value Every Voice
Not only do we value every unique resident entrusted in our care, we value every voice. And there's no greater honor than hearing from you. See what our families say about the Memory Care experts at Olney Assisted Living.
Call 301-476-4490 or contact Olney Assisted Living today for more information about our intentional Memory Care community.
Write a review
Thank you
---
We value your feedback! You can also know you're helping families just like yours who are in the process of making decisions about their loved one's care..
Angie A. - Yelp
May 22, 2020 2:03 pm
This place is awful. They are not taking care of your loved ones. Be aware, they want you to know the bare minimal, on FB they don't post the truth not even post it on their website what is really going on. Currently they have 4 active cases and 4 residents that have died from COVID-19. They have drastic turnover and are completely racist, currently getting rid of anyone that is black and keeping all caucasian women and men. Currently have nurses wearing trash bags to take care of the residents. If I could give this place no stars I would. Again don't let them fool you especially with the New ED Carrie that they recently hired. The New Executive Director Carrie is going to run that place down to the ground.
Post on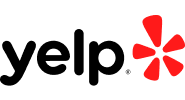 Read More
Close
VARF - Caring
June 1, 2020 6:31 am
I visited this facility for an open house as well as one of the anniversary celebrations and must say that I was thoroughly impressed. They layout is great and allows the residents the ability to "visit" other neighborhoods. During my most recent visit they had the special facilities such as the barbershop closed down as it was after hours. But I was able to peak in and see how clean it was. The food was amazing and all of the residents that I had the pleasure of meeting spoke highly of the place and seemed very content and happy with their living arrangements. It was a little brisk out so I only saw the outside through a window but it was well taken care of and the landscape was tastefully done with a mix of flower beds, shaded tree areas and recreational activities. I noticed a small putting green outside one of the doors which was a nice touch. Great experience and lovely facility!
Post on
Read More
Close
Susan - Caring
June 1, 2020 6:31 am
My father is in the memory care wing of Olney Assisted Living. There are a lot of places to eat in that area. When we take him out, there are options on places we can go, and that's nice. It's a relatively new facility, the staff has been friendly, responsive, and they have a podiatrist and doctor that comes to visit. They have nurses on staff, and we've had a pretty good experience with them. The food is very good too (according to my sister). They do what they can to engage people, they have exercises, and musicians come in to perform. They have an outdoor area, and a little secured outdoor space.
Post on
Read More
Close